4
mins read
Diabetes-Friendly Smoothie Recipes
Fruit-for-fruit-based smoothie recipes are very much tasty but unfortunately, they're just not the right fit for people with type-2 diabetes. Why? They are high in sugar and likely to increase blood sugar levels.
However, there's a twist. Going for fruits with low fructose but high in carbs may reduce the likelihood of that such from happening. Why take such risk where are countless healthy diabetes-friendly smoothie recipes available to choose from.
The smoothie diet raves about cutting down on calories through fruit-based recipes. However, these diabetes-friendly smoothie recipes for liver detoxification is a complete contrast. Fruit-based recipes through its low-calorie level can help induce weight loss but its sugar level possess a health challenge for diabetics.
Most of the diabetes-friendly smoothie recipes provided here combine both fruit and veggies to give a refreshing taste. While it works best in reversing diabetes, there's certainly no harm in reducing your toxic load through liver detoxification.
In light of this, we've modified these recipes in such a way that they're suitable for diabetics and liver detox as well.
Diabetes-Friendly Smoothie Recipes You Should Try Today
Want to stabilize sugar level? Try our low sugar to moderate carbs recipes. To eliminate numb taste from veggies, we've added a number of fruits as well as foods published for every diabetic to eat by the American diabetes association.
Green Tea Powder And Almond Shakes
It is important not to joke with your breakfast, the first meal of the day will go a long way in determining how the rest of your activity for the day goes. There are various breakfast smoothie recipes, however its better to keep it clean and creamy with a blend of almond milk, green tea powder, and cocoa.
Why cocoa? Cocoa is known to reduce cholesterol level which induces weight loss. Cocoa improves insulin sensitivity and resistance which go a long way in keeping blood sugar level in check.
Cocoa combined with almond milk is a perfect like-match for every morning coffee if not healthier.
Ingredients
A cup of almond milk
1 tablespoon of cocoa powder
1 tablespoon of green tea powder
1 handful of berries
How To Prepare
Move all ingredients into a blender and blend till you get your desired taste. What next? Empty into a glass cup and enjoy this coffee-like smoothie for breakfast.
       2. Apple And Spinach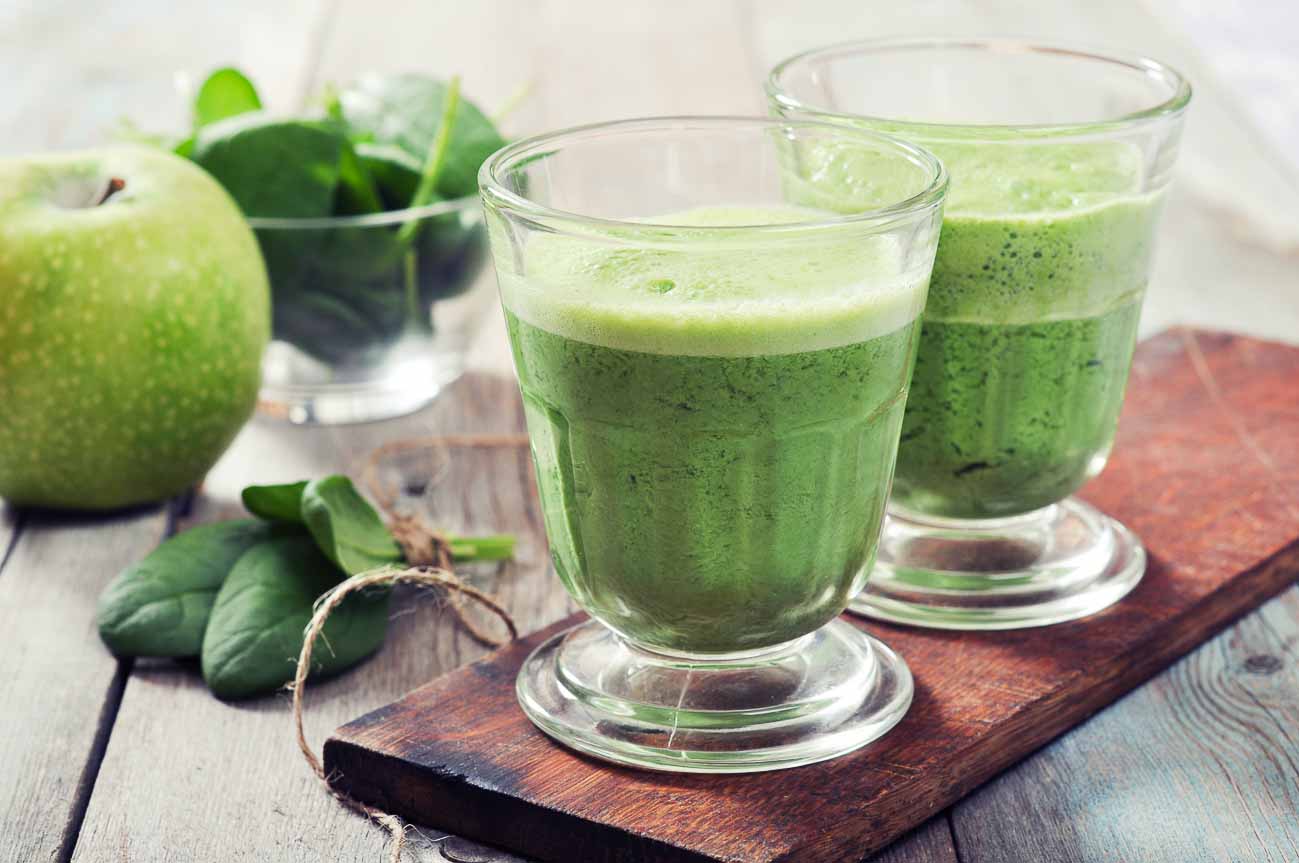 Curb your cravings for unhealthy sugar during the day with this fruit-Esque recipe also combined with almond milk. Almond milk is preferred to skim and soymilk because is low in calorie and sugar as well. The fruits work well to keep the taste refreshing and banish the dominant taste of vegetables.
Ingredients
1 whole apple
1 medium carrot
1 handful of spinach
½ cup of almond extract (milk)
How To Prepare
Blend all the ingredients together and enjoy with few drops of an ice cube.
Read Also: The Smoothie Diet Guide
         3. Pineapple Kale Smoothie
You don't always have to go for a fruit-based smoothie to bring down the number of calories consumed per day. This diabetes-friendly smoothie recipe combined with Greek yogurt fits the smoothie diet description of a "low-calorie diet". All the ingredients per serving contain as low as 200 calories.
The pineapple is added for taste but if you aren't a fan of those, you can supplement with any other high tasty fruit of your choices such as mango or raspberries.
Ingredients
1 cup of Greek yogurt
1 cup diced pineapple
1/2 cup of kale
1 medium cucumber
How To Prepare
Dice your pineapple, slice your cucumber, and transfer all the ingredients into a blender. Blend till you arrive at an even consistency and your drink is ready. These work great after a workout and may serve as a perfect lunch shake.
          4.    Cucumber, Mint And Melon Shakes
This one is a bit liver detox driven but still healthy for diabetics since they are moderate in sugar.
Ingredients
1 cucumber
1 cup of mint
1 cup of melon
This may not be favorable to your taste bud but turns out a bit creamy after blending.
                5.     Strawberry And Banana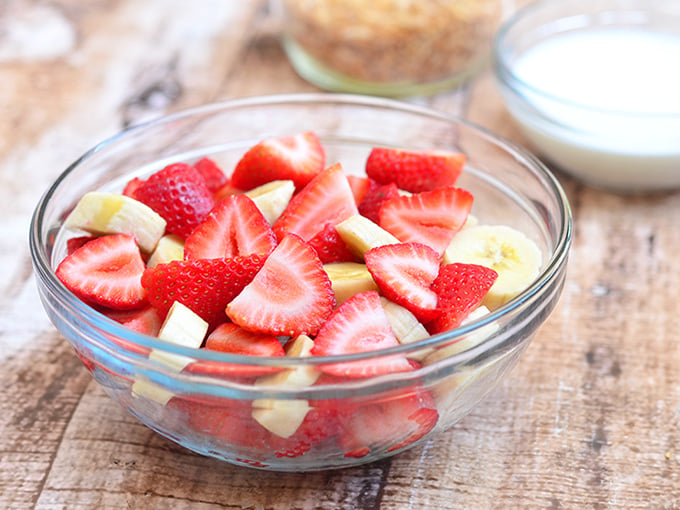 Yummy, yummy. A blend of these two superfoods is all you need to appeal to your taste bud. However, keep the consistency in check by using more strawberries than a banana. Because the banana is high in sugar, for every cup of strawberry, one banana should be all you need.
How To Prepare
This is easy and straight to the point. Blend all ingredients together and enjoy
Being diabetic doesn't mean denying yourself all your favorite foods. However, you still want to focus on making healthier food choices. One way to go about this is to enjoy fruits and vegetables, which are light in calories yet heavier in nutrition. Fruits and vegetables that are low on the glycemic index won't spike your blood sugar. These ones highlighted above are diabetes-friendly smoothie recipes that will also help you to improve your liver health.